This dress was made for my Gala dress for Costume College 2006. Little did I know when I started making it that we would be a force to be reckoned with, as several of my fellow costumers showed up in similar styles, which made it all the more fun!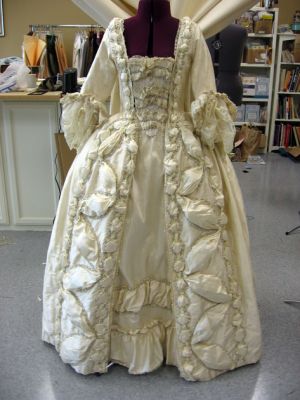 This dress was inspired from both original garments and recreations from classic film, as in the 30's version of Marie Antoinette with Norma Shearer.This was, by far, the most difficult gown I have ever made- and possibly the most time consuming. The dress pattern was from Wingeo.
I used over 100 yards of rococco trim on this dress, which all had to be tea dyed to match my off-white silk shantung.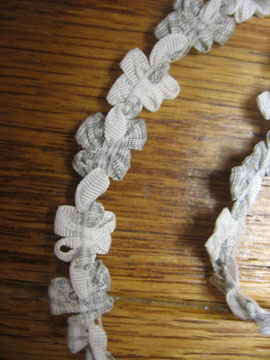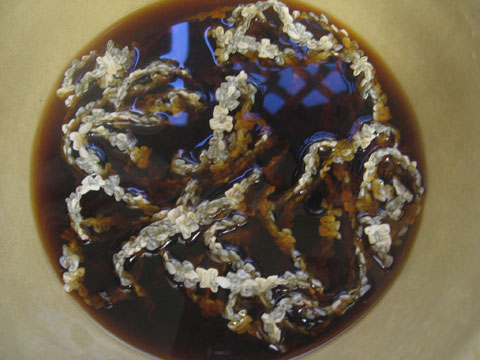 All of the trim was hand sewn- to make the poufs I had to handsew up one side, gather, then as I handsewed down the other side I stuffed it with filling to make it stand out.