Made as part of my wedding trousseau, 2008.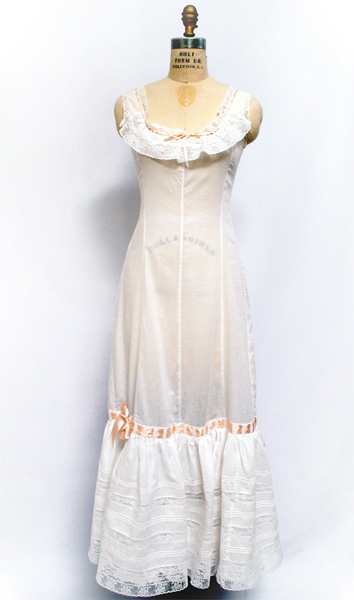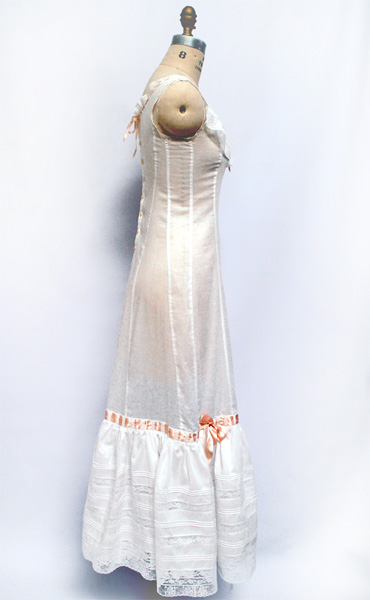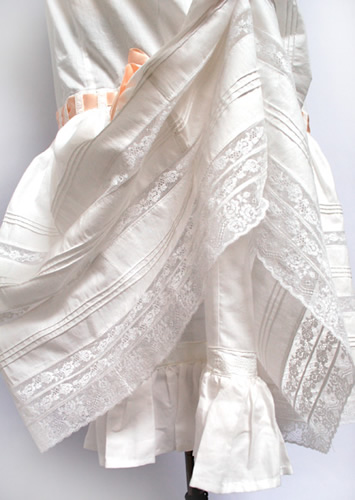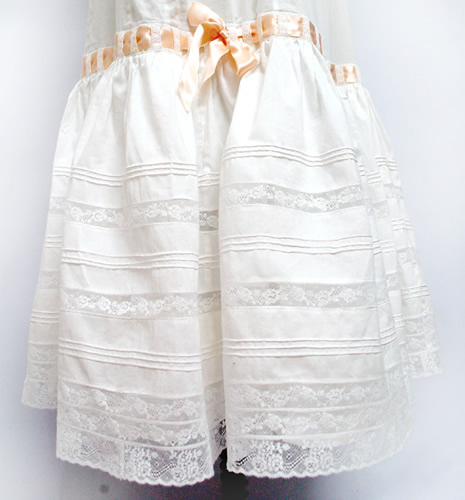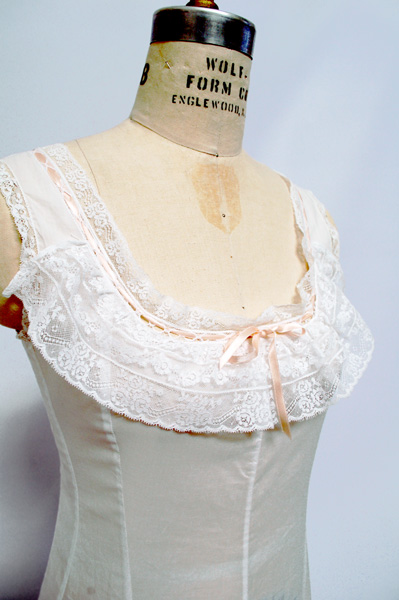 This Edwardian princess slip was made as part of my wedding trousseau. It was made from one of the Frances Grimble books, either The Edwardian Modiste, page 344. The slip ran small and I had to add panels down the sides. I had thought I made it from a Past Patterns reprint but was mistaken, and when I ran across the pattern the other day I came back to change this page with the correct information.
This slip is made of white cotton batiste with white French cotton lace and beading through which is threaded a silk satin peach/pink ribbon that ties at a bow at the center front and center back. The slip buttons up the back with antique mother of pearl buttons.
This slip ran smaller than expected so was pieced at the side. The whole slip is constructed with French seams and traditional French heirloom sewing techniques. Underneath the top ruffle at the skirt is an additional smaller ruffle near the hem to add fullness. I added a ruffle at the front bodice, copying a popular technique of adding "bust improvers" through ruffles on undergarments. At the top of the outer skirt gathers is wide Swiss embroidered beading through which is threaded a wide silk satin ribbon that ties in a bow at the side.