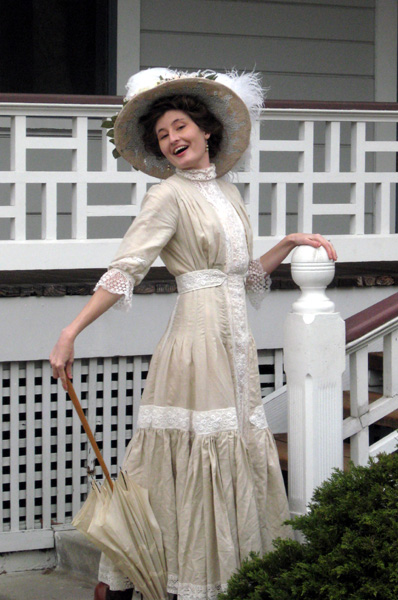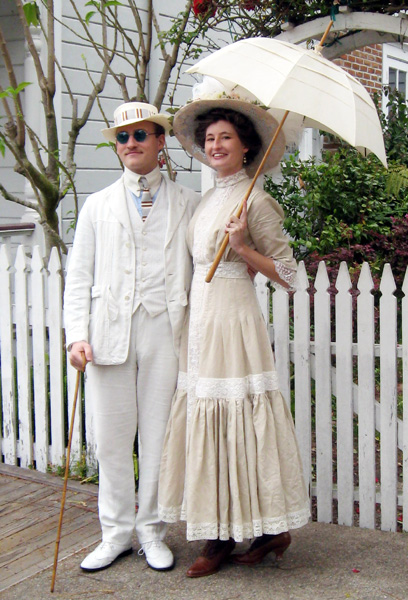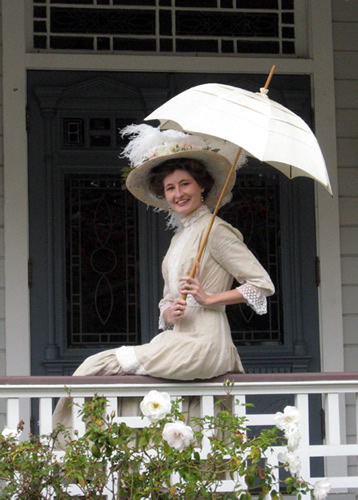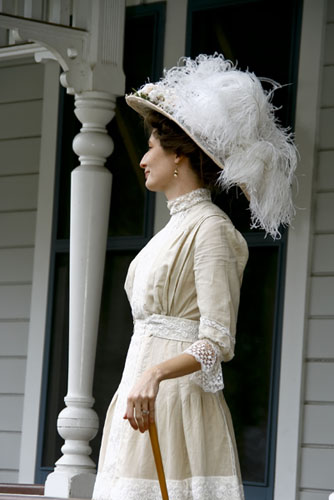 Photo on right by Jerry Abuan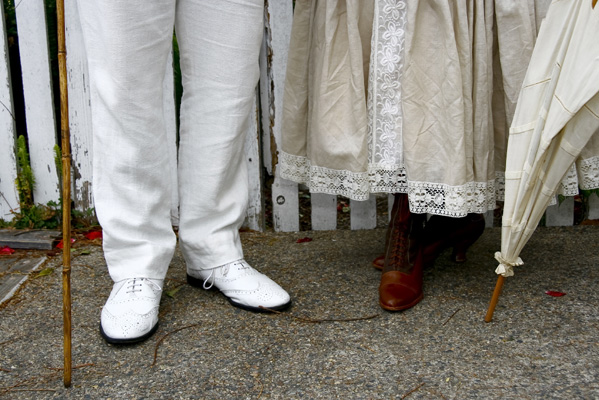 Photo above by Jerry Abuan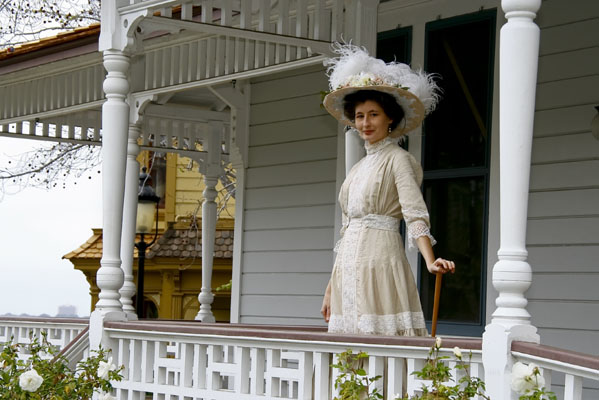 Photo above by Jerry Abuan
Made from Past Patterns #4971: Misses' Panel Dress: Circa 1910-1911, a copy of an original period sewing pattern.
This dress was quite difficult, as vintage patterns of this era have little to no instructions and are perforated. However, the end result was worth the headache, as it truly does look just like a dress from the period.
My version is made up in a light tan linen/rayon blend fabric that is semi-sheer. It is trimmed in authentic period lace, and the front insertion is authentic embroidered trim from the era which I was trying to recreate. This fastens up the back with hooks and bars.