Made for part of my wedding trousseau, 2008.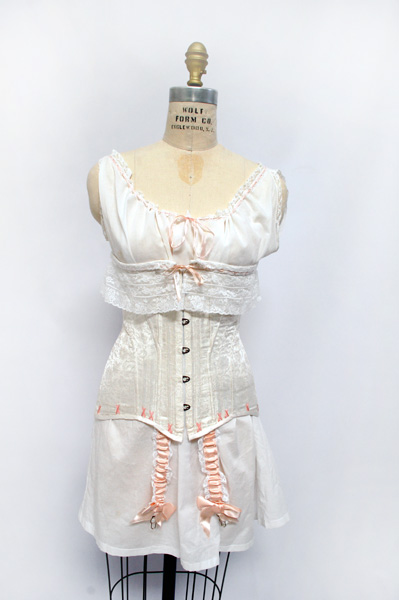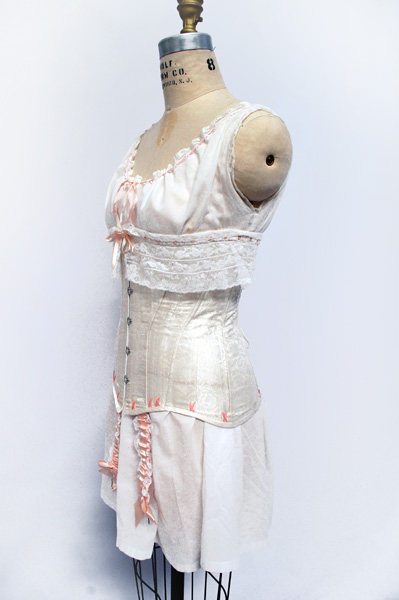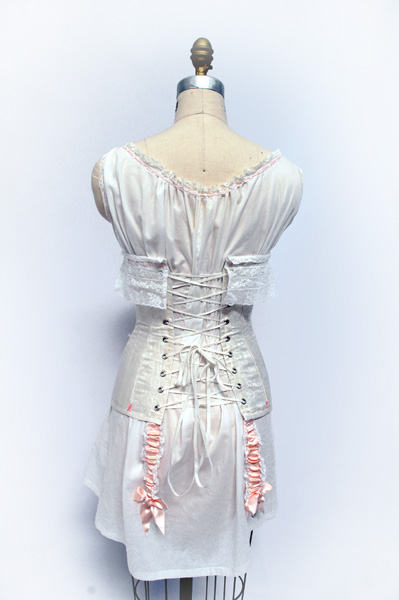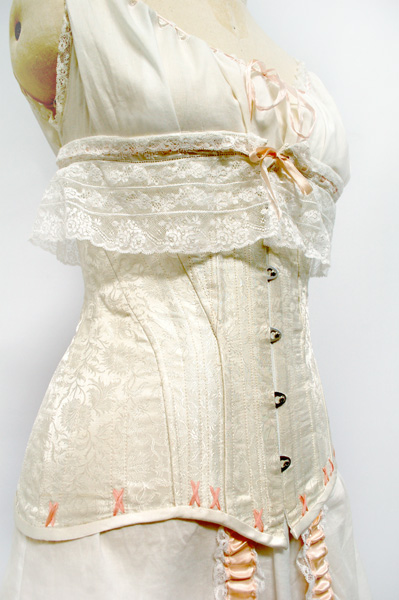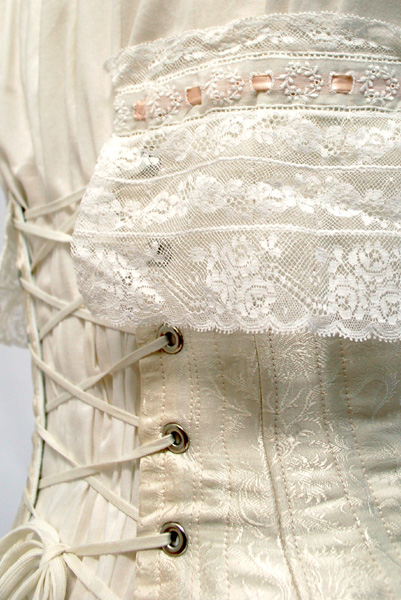 Corset made of ivory silk brocade and coutil edged in silk charmeuse binding and French imported cotton lace, beading, and silk satin ribbons. The garters are detachable and made of peach/pink silk satin ribbons decorated with cotton lace.
This corset was originally based on Past Patterns #106: 1901-1908 "Straight-Fronted" Corset, but was competely redrafted to fit my figure and obtain the line I wanted.
The chemise is made of cotton batiste and edged in French imported cotton lace and beading through which is threaded a peach/pink silk satin ribbon. It was made from Simplicity #5726, a Civil War era undergarment pattern by Martha McCain. Although not the correct period it has the same look as Edwardian chemises. It was significantly shortened so the garters could fasten to stockings without excess bulk from length.
Dressmaking diaries for this corset are on my blog, here.