Created as part of my wedding trousseau, 2008.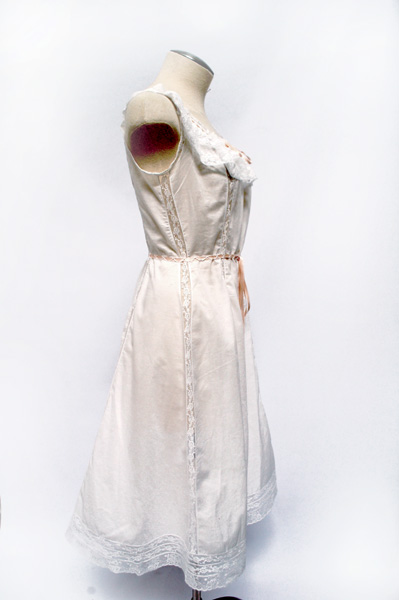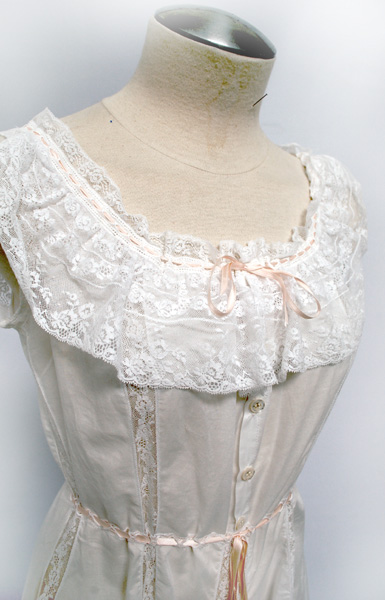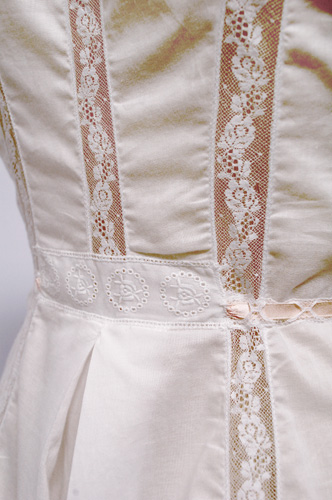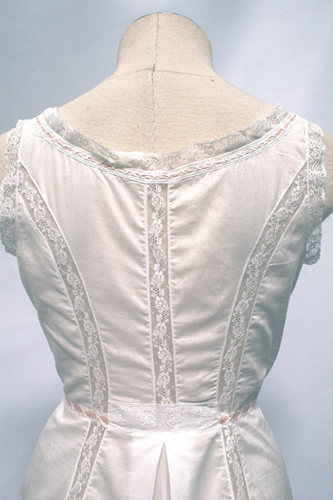 These Edwardian combinations were made as part of my wedding trousseau. These were made from Past Patterns #4574: Ladies' Three-Piece Princess Combination Suit: Circa 1913, a reproduction of an original period pattern.
These are made of white cotton batiste with French heirloom lace insertion of cotton lace. Instead of french seaming the seamlines I did French lace insertion using cotton French lace. The neckline and waistband have French beading with silk satin ribbon running through that ties at center front. I added a ruffle to the front of the combinations as a period "bust improver", as was common on Edwardian undergarments. I cannot remember offhand if these were originally made with split drawers, but mine are made as such.