This was made for Costume College 2006 from Truly Victorian patterns. I used the Parisian Trained Skirt and the 1872 Vest Basque. This is still one of my favorite gowns I have ever made. Trimming the skirt was a lot of fun and I enjoyed playing with the dimensions of the trims in layers.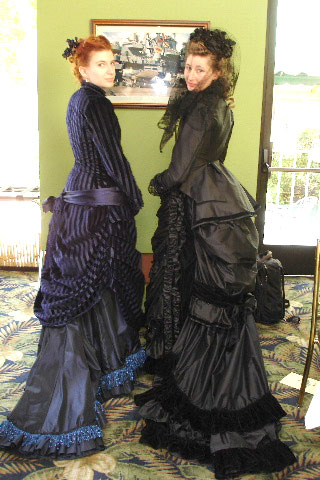 This dress had another incarnation when I made a ballgown bodice in 2008 for one of the Victorian Grand Balls in Pasadena.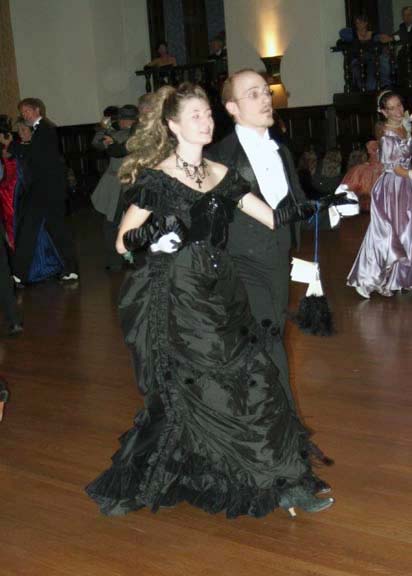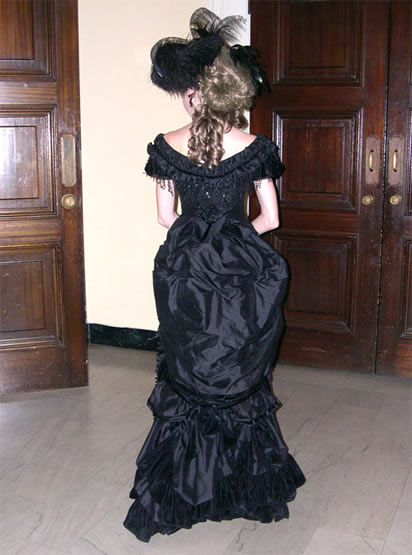 Many thanks to Koshka The Cat for the above photo.