While I am not certain of the age of this bodice, I do believe it is from the late 1870s. If you have any information pertaining to this, please contact me.
This is made of silk and unfortunately has bleeding from the colored accents, but for construction details it is a treasure.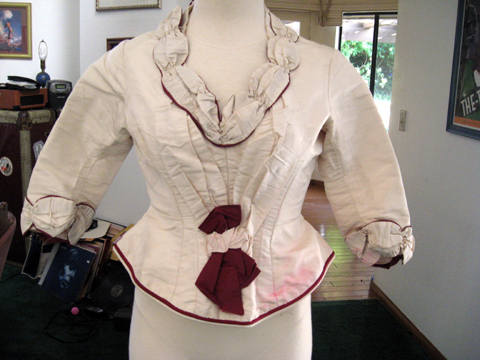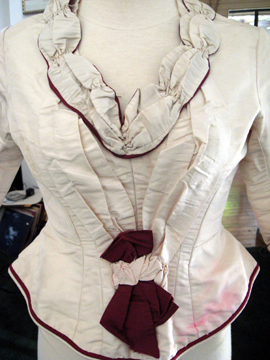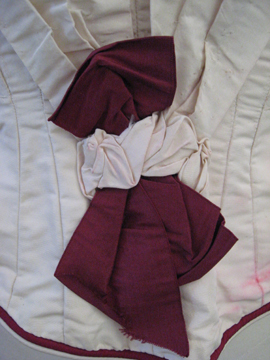 This laces up the back and has hand bound eyelets. It is boned with a sort of reeding.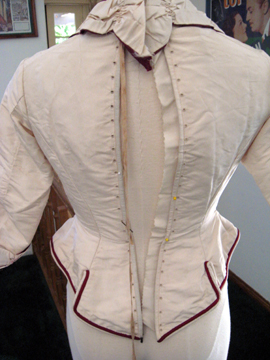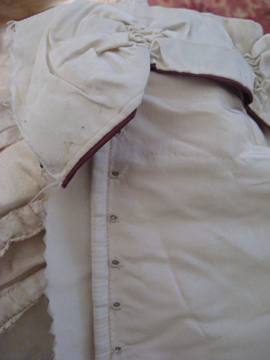 The edges are double piped with tabs which allow for extra fullness at the back.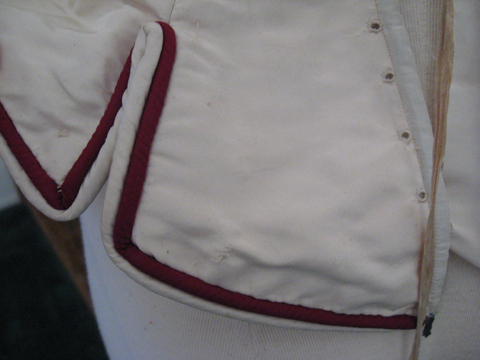 A detail of the sleeve cuff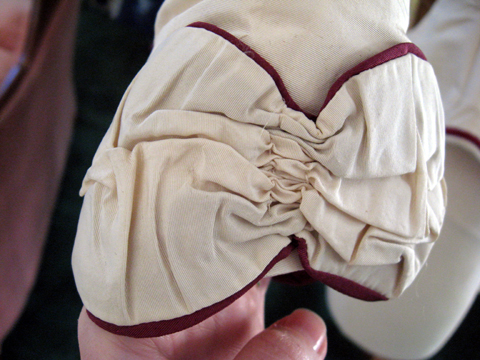 Shots of the Interior
The finishing of the tabs on the inside.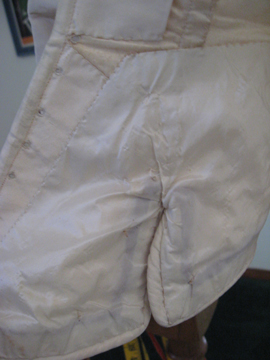 Hand stitched boning channels and the waist tape.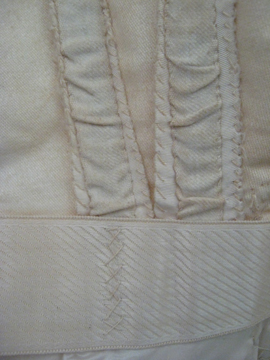 Seam finishing along the neckline.